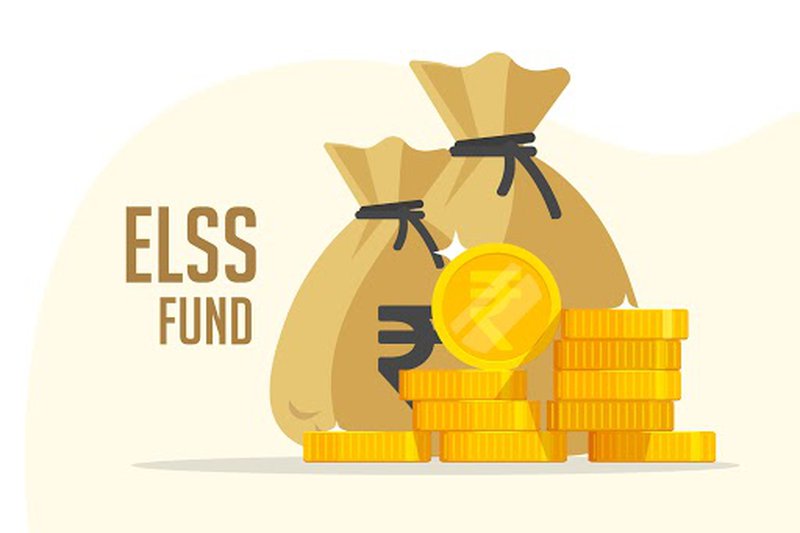 One of the best ways to earn extra income is to invest a part of your income into the market with the help of numerous investment plans that are available. The reason you should consider starting investing is that investing may help you to earn extra income. The pandemic made people realise that the income they earned from full-time employment may not be enough. In the market, one will find numerous investment tools that will help them to accumulate wealth over time. One such investment tool is ELSS funds which is a type of mutual fund.
What are ELSS Funds?
A subcategory of mutual funds, ELSS mutual funds mostly invest in equity-linked securities and equity. Moreover, with the help of ELSS, you can claim a tax rebate of approximately ₹1,50,000 and save up to ₹46,800 a year in taxes by investing in ELSS mutual funds. Therefore, if you have invested in ELSS, you can invest in things like listed shares. Apart from listed shares, they may also have some exposure to fixed-income securities as well. But these funds come with a lock-in period of just three years. While they offer high returns, it is important to remember that they come with a higher risk when compared to other avenues like PPF, life insurance policies etc. But there are some ways through which you can make the most of these plans. Listed below are some of the ways:
Please look at the scheme's long-term performance:
When looking at investment options, it is important to keep one thing in mind. And that's not to be carried away by the short-term performance of a scheme. Instead, try looking at the long-term record before investing. Before opting for an investment plan, it is of the utmost importance that the investors should look up at least 5-7 years' performance of a scheme. Apart from looking at performance, the investor should also check how long the fund manager has been at the helm of the fund.
Try evaluating the portfolio attributes:
One thing to remember about ELSS funds is that not all of them are the same. Some portfolios here are focused on large-cap stocks while others come with a good mix of large, mid and small caps. The portfolio mix also determines the risk and the rewards for investors. It is important to choose a fund that suits your risk appetite.
You need to keep monitoring performance:
Holding equity funds for long periods is a good strategy as it helps in generating wealth in the long term. However, doing that alone is not enough. You need to monitor your portfolio as well. Thanks to the internet, nowadays, it is pretty easy to check how your fund is performing.
Make full use of the SIP:
A systematic investment plan (or SIP) is a systematic method of investing fixed amounts of money. The investment made can be either monthly, quarterly or semi-annually.  When you invest steadily in this manner, it can become easier to meet your financial goals. Moreover, as your financial situation improves, you could opt to use the step-up option i.e., you could increase your investments.
ELSS funds come with twin benefits, they are wealth creation and the advantages of tax deductions. As per the provisions of Section 80C, you could enjoy a deduction of approximately ₹1,50,000 a year if you were to invest in ELSS.
Mutual Fund Investments are subject to market risks, read all scheme related documents carefully.