Buying your first motorcycle can be a thrilling experience. You finally have your class 2A or 2B license and you no longer have to depend on your friends to give you a ride home. You know you can now afford the machine and your imagination is running wild. Should you buy a sports bike that revs like a beast? Or, should you settle for the cruisers that look classy? Maybe the scooter that gets the job done or the standard motorcycles that are more comfortable?
Well, buying a motorcycle is not like getting a shirt. You cannot just visit the dealership and pick the best there. There are a host of parameters you will need to consider first before actually going through with the transaction and bringing the ride home. We have compiled an ultimate buying a motorcycle checklist for first-time buyers like you. Read through to become an informed buyer in just a few minutes.
1.   Need
In other words, what will you use the motorcycle for? If you just want to use your ride to go and come back from work daily, cruising only through the smooth city roads, you should look for fuel-efficient vehicles for your class 2B license. If you often go outside the city limits or drive in areas with poor road conditions, we recommend you look at models that have impressive torque and stability. For bike in this category, you might need a class 2A license. So, you will need to decide on your need and if current license fit your needs.
2.    Insurance
Once the license is sorted, the next thing you will need is the right motorcycle insurance. First, the best plan will keep you protected from unforeseen risk and prevent financial shocks. Second, you cannot drive any vehicle in Singapore without having insurance against it. Hence, planning for insurance is a necessary to-do.
We suggest that you include the cost right inside the motorcycle expenditure and budget accordingly. For first-timers, which insurance is the best? Do you get comprehensive coverage or a basic one with do? We will get to this later.
3.   Certificate of Entitlement
The Certificate of Entitlement of COE in Singapore provides you the legal right to own, register and drive a vehicle in the streets of Singapore. You get one by bidding in an open bid uniform price auction and once approved, you are set for 10 years. After this period, you will have to renew the COE again with the Land Transport Authority or you get automatically deregistered and your motorcycle is treated as scrap. Hence, COE is one of the most important items on your what to check when buying a motorcycle list. After the license and insurance, this is the most important document.
4.   Engine capacity and road tax
We love to say that our motorcycle packs a 1000cc engine, don't we? We also love to show off the sound it makes right before kicking in the acceleration. Despite our fascination for powerful beasts, we have included engine power in this buy a motorcycle checklist because the rating also decides your road tax. For a 200cc engine capacity motorcycle, you only need to pay around S$20 as road tax. Buy a 1000cc bike and that figure soars to nearly S$200. The point we are trying to make – avoid getting swayed away just by power. If you do not need the extra capacity, buy accordingly to save on paying taxes.
5.   Parking
Yes, you cannot park your motorcycle just anywhere in Singapore and this is another aspect you will have to take notice of before taking your bike out for a ride. Singapore's Housing & Development Board has seasonal parking areas where the charges vary from 60 cents to S$1.20 for half an hour. Visit the HDB official site to check availability in your area of preference and the associated costs. Top up your cashcard accordingly to never run out of money and incur fines. No one bothers about parking while researching what to check when buying a motorcycle. You can thank us for our tip later.
6.   Motorcycle accessories
Right after our motorcycle's engine, we love our accessories and the reason to include this in the buy a motorcycle checklist is again the associated cost. You will surely need a quality helmet with full-face covering and PSB-approved. We do not recommend compromising here. Next, judge the road you take and the weather condition you face to include sunglasses, gloves, jackets and more. All these can take the net expenditure to well over S$1,500. Hence, do your research, buy exactly the gears you need and keep the rest for a later time when you can afford more.
7.   Loan
Finally comes the part where you need to sort out your financing options. Start by calculating the net figure you will have to spend behind buying a motorcycle. Include the retail price, insurance, accessories cost, road tax, parking fee and all. Then, decide which ones you want to pay from your savings, and which costs you are comfortable with the loan to cover. For banks will first grant you loans based on your salary and the higher amount you take, the greater interest you pay. Compare bank interest rates and down payments online. Even motorbike financing will need a bit of research.
That completes the ultimate checklist for first-time motorcycle buyers. You are now ready to visit a dealership and pick the best vehicle right as per your needs.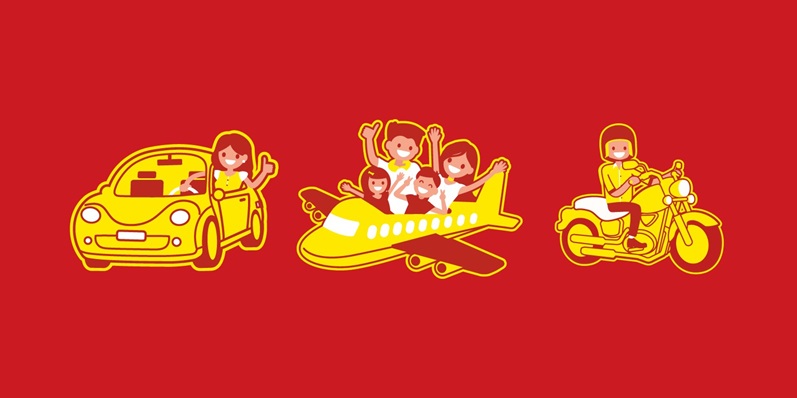 However, right after the transaction, the dealer will ask you about motorcycle insurance and this is when you should look at DirectAsia, Singapore's one of the top cars, motorcycle, and travel insurers. They offer TPO, TPFT and Comprehensive plans to suit your varying needs. Right from damage to your vehicle from a natural disaster to the medical expenses of an injured third-party, they help you to cover all in the comprehensive plan and that is what we recommend. Beyond that, you can qualify for NCD30, the highest in town, after riding safely for a few years and get attractive discounts during renewal.