[Alt Text: .]
Building a successful business takes years, even decades. Business owners must consider how their business will survive beyond the current generation. Succession planning is something that many business owners often think about but never get around to doing. 
The good news is that Double Iron Consulting specializes in helping business owners plan for the future. Led by William Smith, an accomplished business executive, Double Iron Consulting can be trusted to guide business owners, company executives, and families to plan for the future of their family businesses. 
The Importance of Succession Planning
A recent survey of family-owned businesses revealed that 43% of family-owned businesses lack a succession plan. Yet, the owners still plan to pass ownership of their business to the next generation. 
Should multiple individuals want to lead the company, disagreements and conflicts within the family will arise, which can lead to negative outcomes, including failure, for the business, even if it has survived for several decades. 
In many cases, businesses passed down from one generation to another either collapse or have to be sold to third parties as a compromise if the successors do not agree on a solid plan, especially with who should be at the company's helm. 
William Smith of Double Iron Consulting understands these challenges and is available to advise business owners on succession planning, among other issues. 
Bill Smith Royal Cup Coffee
Bill Smith Royal Cup Coffee is an experienced business executive with decades of experience running a family business. Bill was introduced at an early age to the family business – Royal Cup Coffee – where he worked most of his life. Bill Smith knows everything about running a family business and succession planning. 
William Smith left Royal Cup Coffee in safe hands and started Double Iron Consulting as a way of giving back to the community by helping family businesses overcome the most challenging phase of a business, succession. 
Succession Planning Framework
Double Iron Consulting's succession planning framework starts with an analysis or assessment of the family business and its vision and goals. The critical roles led and assumed by family and non-family members also are identified. 
Next, an assessment of the implementation of an existing succession plan is done. The team then will develop plans to document and guide any gap resolutions within the transition steps. 
Finally, the team at Double Iron Consulting will identify experience or talent gaps within the family and prescribe measures to mitigate those important gaps. 
In addition to succession planning, Double Iron Consulting can also help your family business grow. With their help, you will focus on revenue growth as well as operational efficiencies and cost reduction initiatives within your business. 
The result will be a profitable, well-structured business set up to grow and generate profit opportunities as well as maintaining the right executive leadership team of family and non-family business leaders.
Why Consult the Experts?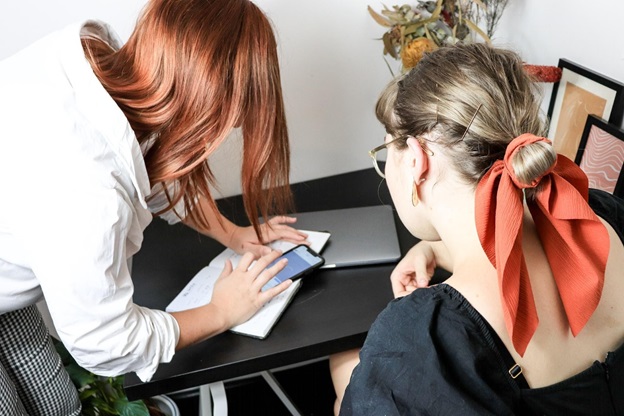 The proof of concept is results, so any entrepreneur who manages to start a business and steer it to success can be considered a business expert. Most business owners do not usually see the need to hire a business consultant because they have proven to be business experts themselves. 
The truth, however, is that an outsider may be able to see something you cannot see. If you're worried about discretion, it's important to note that William Smith works confidentially. They have spent most of their adult life working in a family business, so they understand all business owners' concerns. 
The Importance of a Business Advisory Board
An advisory board is a team of consultants who work with the top executives of a family business to provide objective advice and solutions for the business's challenges. The board can provide valuable connections to the industry, enhance resource opportunities, and advise business owners on the following:
Leadership development and succession planning

Organizational change management

Business growth and development

Navigating mergers, acquisitions, and sales

Business expansion

Troubleshooting problems facing the business

Oversee smooth transition during succession
During a leadership transition, the advisory board will work with the new generation of executives to ensure any challenges are resolved quickly and effectively. 
If conflicts arise, the advisory board can take on the role of a mediation team to reconcile any differences that might have cropped up during succession. The goal is to ensure the management of the family business is passed down to the next generation smoothly and without any long-term issues. 
Transitioning to Non-Family Leadership
Succession is a complicated process. An aging business owner may want to hand over the company to an outside successor if none of their children are interested in running the business. This move could be because they own another thriving business or they lack the desire or capacity to run the business effectively. 
Double Iron Consulting will work with the client to identify a suitable non-family successor in such a case. The ideal successor often is somebody who has worked for the company for many years and understands its operations completely. 
They also should be a person with a strong strategic leadership presence and they should possess the necessary experience and professional qualifications, including educational degrees, to occupy the chief executive leadership role.  As needed, the team at Double Iron Consulting can be retained alongside the advisory board to ensure the new management does not move away from the company's mission, values, and goals. 
Bill Smith is the founder and CEO of Double Iron Consulting. He interned at Royal Cup Coffee and Tea in the 1980s while in high school. After graduating high school, he started working for the family business full-time. 
From the 2000s to 2014, Bill worked in various positions in management until becoming the CEO and president of Royal Cup Coffee and Tea. Bill has a bachelor of arts degree from Davidson College and an MBA from Emory University's Goizueta Business School. He brings on board a wealth of experience and insider insights into running a successful family business.